Search is one of Moo.do's most powerful features so we've upgraded it to be more intuitive and to support advanced search functions for our upcoming plugins.
With the new search you can easily set a minimum priority and show or hide completed and starred items. You can toggle these filters with the same hotkeys that you use on your lists.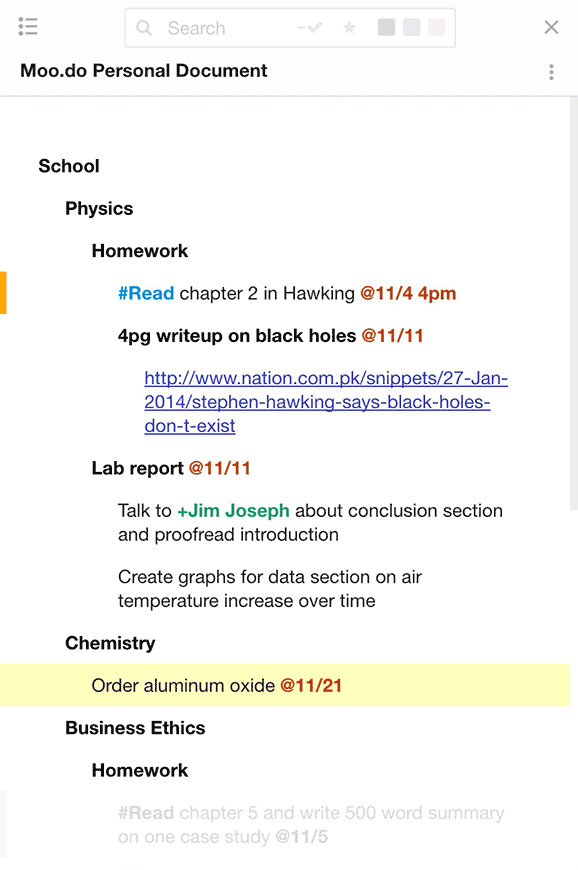 Searching for dates is more powerful and easier to use. Searching for a @date will match all items that fall on that date rather than just matching the text. For example, a search for @tomorrow will show items on @10/27 or @tuesday.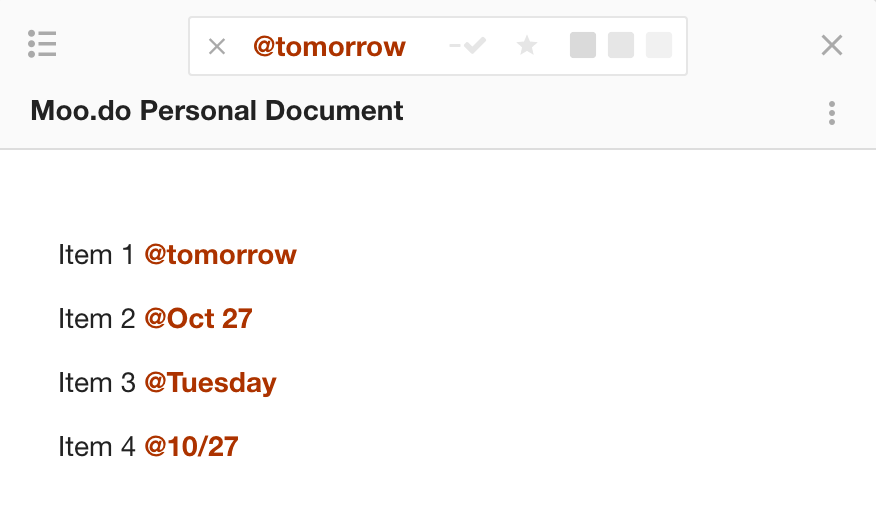 In Development
Google Calendar sync
Gmail integration