We've redesigned the Outline to make it easier to navigate large documents and renamed it to "Overview." The new Overview is a companion that opens next to a pane for a top level view of your lists. As you scroll your list it highlights and tracks your position in the document. Clicking any item in the Overview will scroll to it and dragging items onto the Overview moves them to the list they are dropped on.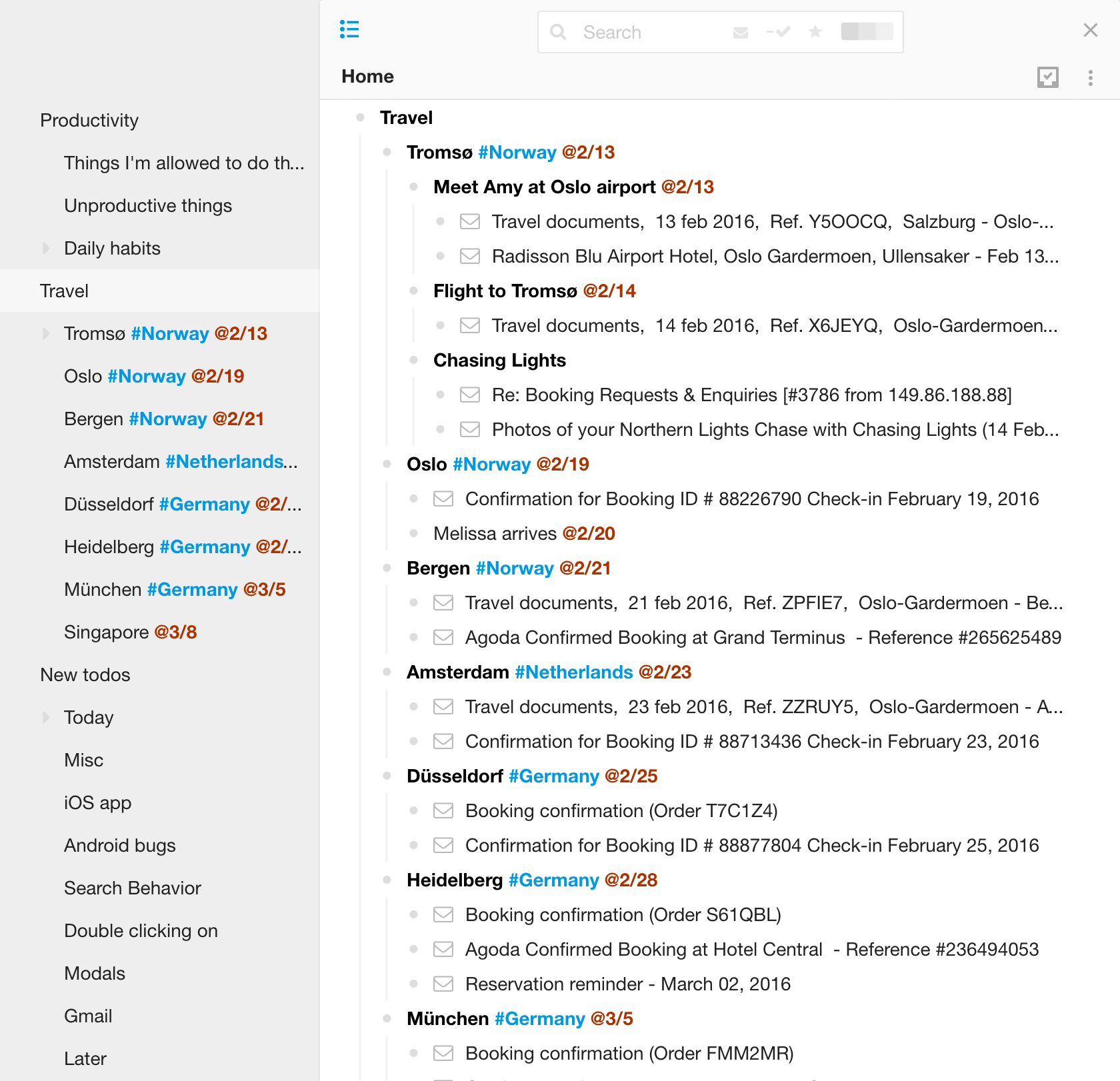 This is an important change for the Gmail plugin. The new Overview provides easy access to Gmail labels and allows you to quickly drag emails onto the Overview to label them and move them out of the Inbox.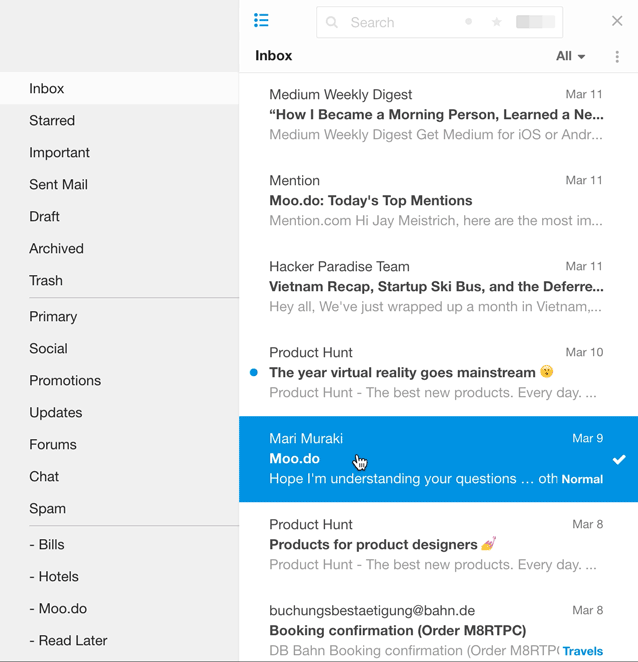 More updates on the Gmail plugin coming soon!