Thanks for checking out the beta! The main goals of these changes are to make Moo.do more intuitive for new users and to focus on being a killer task management app.
You can use the beta version of the web app at https://beta.moo.do/web/ or download the beta version of the app at https://beta.moo.do/download/. In the app you will see a "Use beta version" checkbox in the Moo.doFile menu to toggle between the beta version and the normal version. You may need to press Alt to open the File menu.
New design
We've updated the design of the app to look more modern and emphasize important parts of the UI while deemphasizing less used features.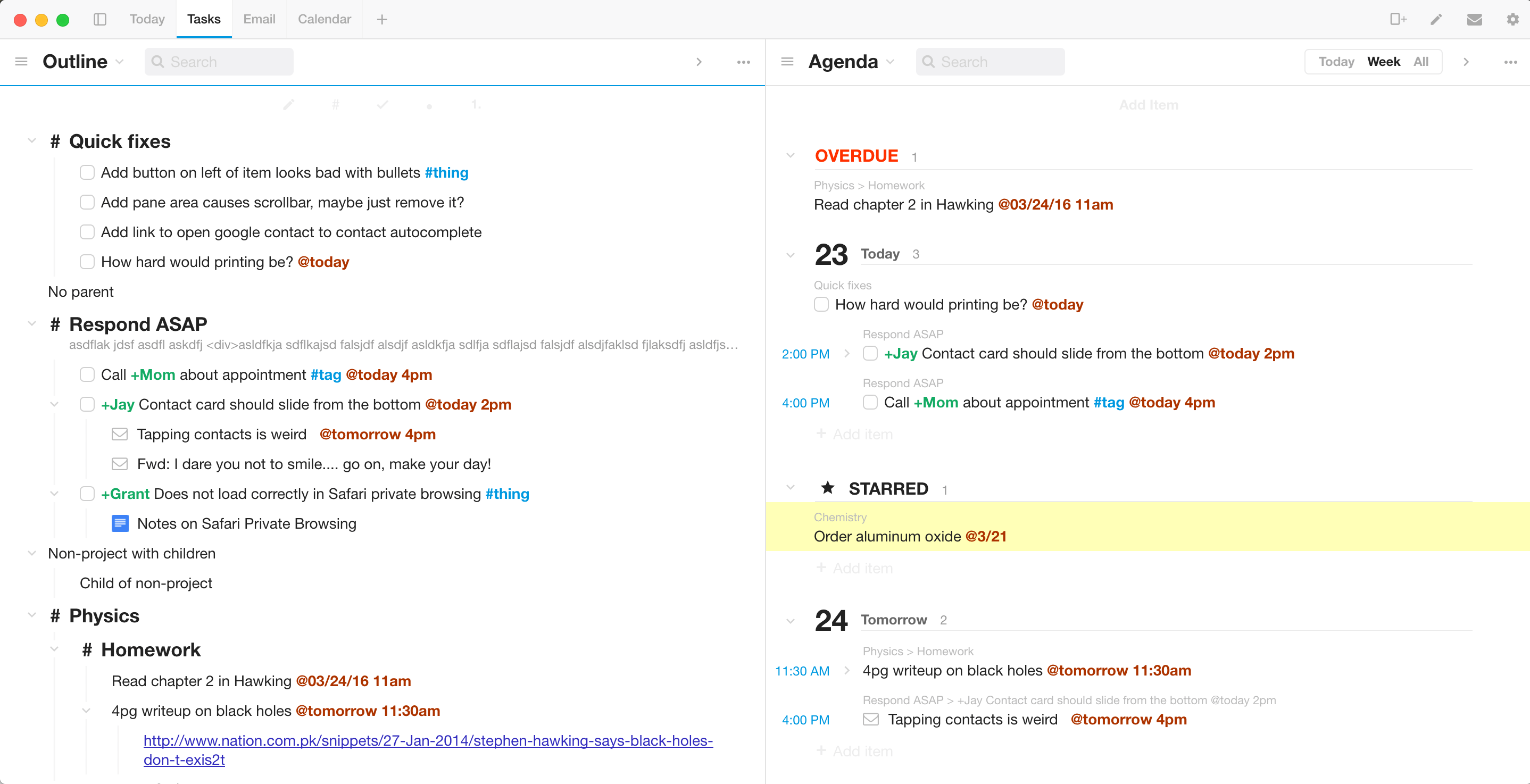 New views
Project View
While we love the Outline for quickly laying out projects and tasks, it's not always the best way to visualize projects to be done, and we found it's not intuitive for users coming from other task management apps.
Moo.do's new Project View retains all the power of the Outline with collapsible nodes, but is laid out in a more familiar view grouped by project.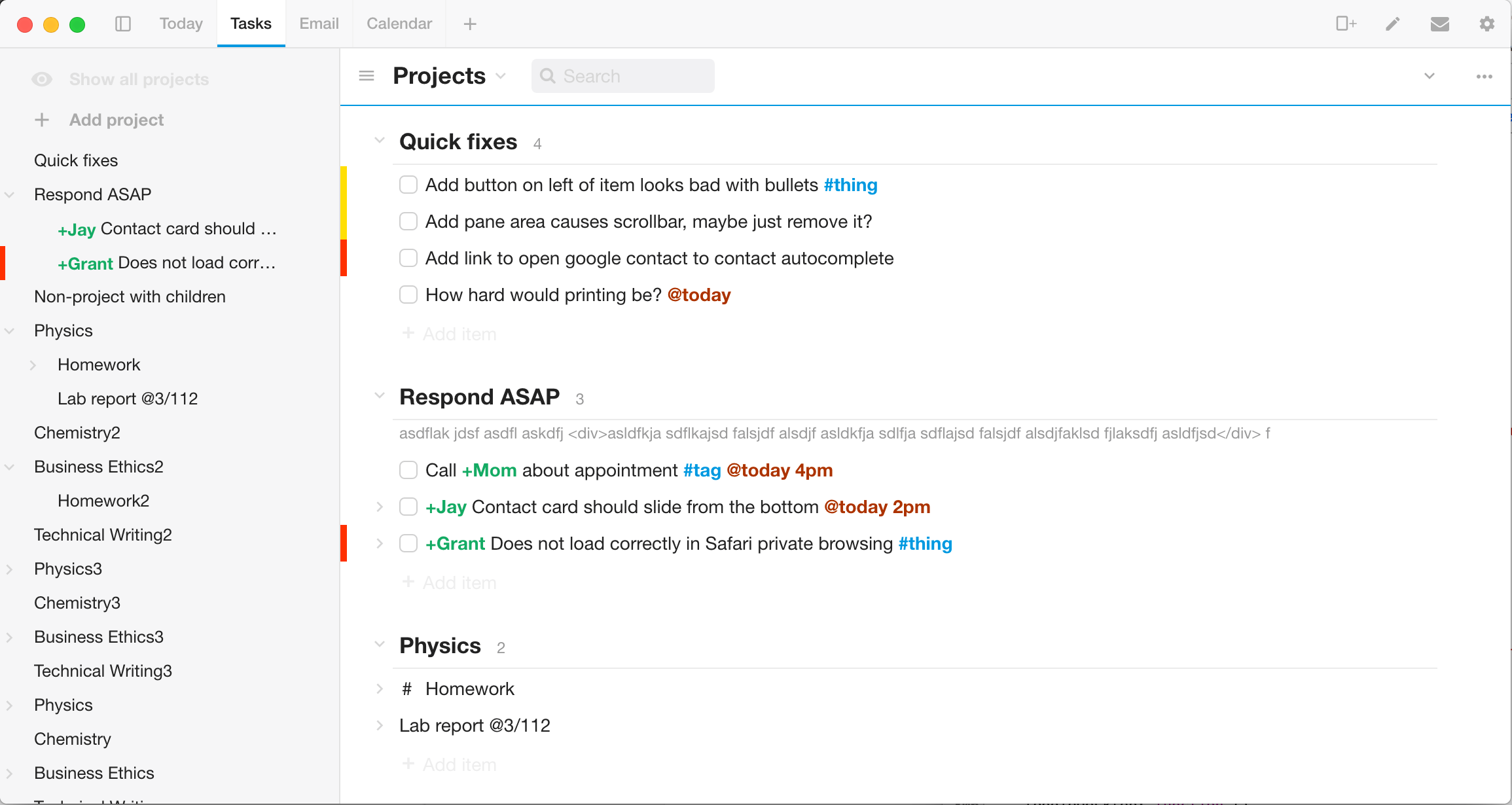 Tag, Contact, Priority views
For those people who like to organize with Tags (as context for GTD or to separate phases of a project), the Tag view makes it easy to view projects laid out by task and drag items between tag blocks. It's similarly easy to manage and reorganize tasks by contact or priority.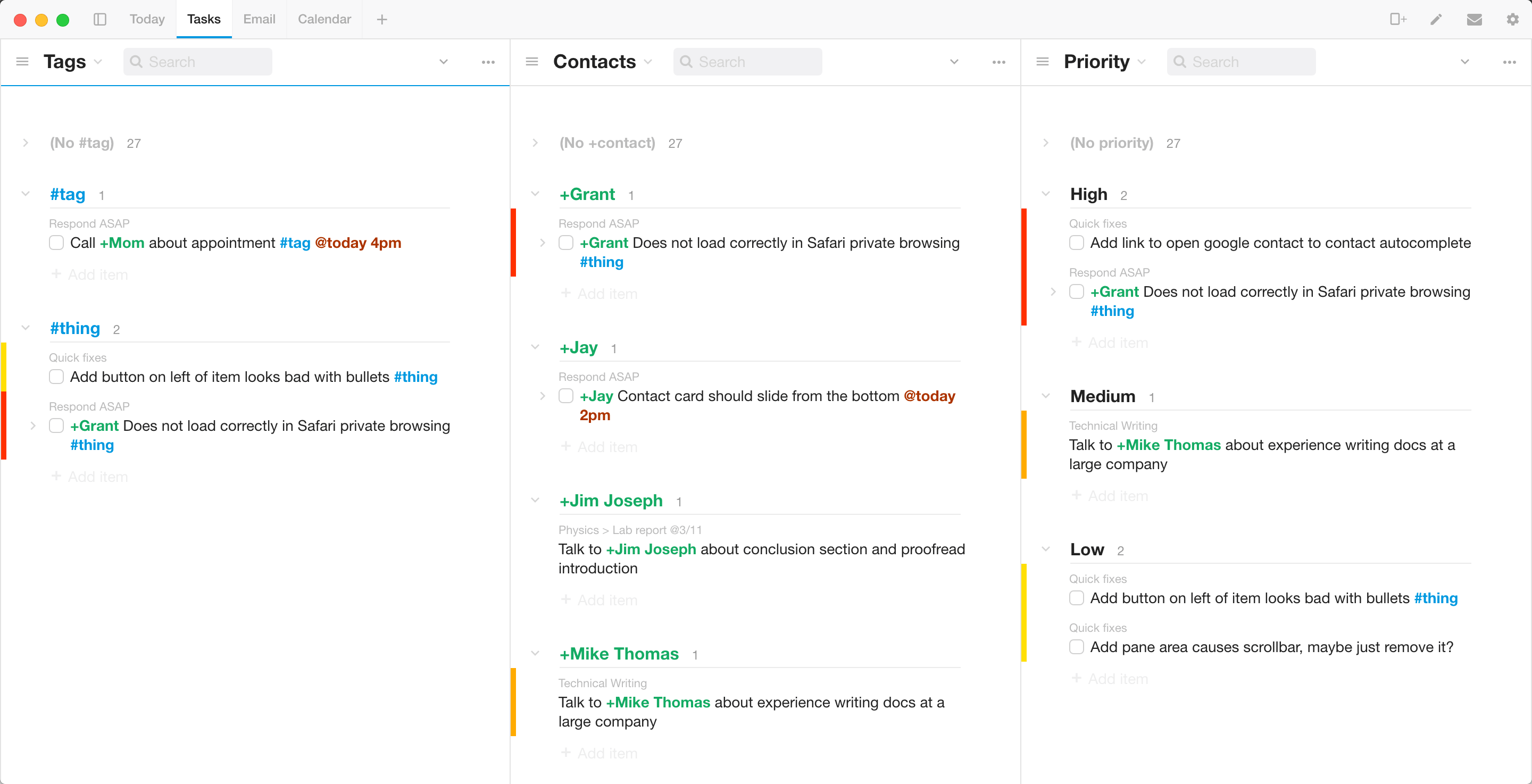 Agenda view
The Agenda has three view options to focus on what's due now or what's next: Today, Week, and All.
It shows the full context of each item for clarity in case of multiple similarly named tasks.
And it just looks nicer.
Additionally, each pane's view mode can be changed on the fly, to make it easy to view the project and search you're looking at in a different way.
Hide when completed
The completed items search filters now hides by default
Completing items fade away and hide after a second, so they don't clutter up your view
The completed items filter can show completed items or show only completed items
This actually applies to all search. If an item's text is changed so that it no longer matches search, it will hide from view.
Because completed item management works better now, archiving completed items is less relevant so the button is moved to the pane options menu.
Search
You can now use or in search (or || if you're a programmer) to show results from multiple searches
Search is now a simple box that opens a popup with all the options, and helpful hints for how to use search
Sidebar and top bar
The sidebar is now resizeable and can be fully hidden. When the sidebar is hidden, the boards and buttons are moved into a new bar at the top.
Board management
The options menu of each pane now has an "Open pane in new board" option.
The boards in the sidebar have a new option to create a copy of the board
Focus on task management
Items will have a task prefix by default, which can be changed in the settings
Removed the hover checkbox to make the checkbox on the left the way to complete tasks
Hotkeys to change prefix (not in this release yet)
Overview
Button at the top of the overview to show all projects
"Add project" buttons at the top and bottom to quickly add projects from the overview
Calendar pane is now free
We feel the calendar is a core feature of Moo.do, so we're making it free. The Google Calendar sync remains premium.
Miscellenous
A move icon on left to show that items are draggable, and clicking it shows a menu
Collapsing is faster
Help us improve
Please let us know if you find any issues or have any suggestions. The best way to do that for the beta is post in the Moo.do Slack. If you're not on the Slack and would like to join, send us an email to [email protected].